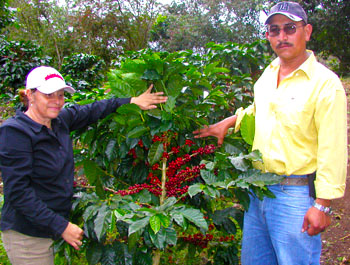 Treatments:
NewFol PLUS – Foliar Biostimulants
NewFol Potassium- Foliar Biostimulants
NewFol Zinc – Foliar Biostimulants
NewFol Boron – Foliar Biostimulants
Pyton-24 – Organic Bactericide-Fungicide
PH-Plus – Spray Water Softener and pH corrector
Results:
More plant foliage development
Healthy plant free of diseases
Increase of Flowering during the coffee season
Fuller developed coffee bean
Increase yield per Hectare
What is a "Green Company"
Green companies show an outstanding commitment to protecting the environment through reduction of their resource footprint.
Businesses account for the consumption of vast amounts of resources, from office materials such as paper and plastics, to electricity and water.
Green companies also adopted environmentally friendly policies within their current business models.
These companies take their commitment to the environment seriously and realize the economic savings that can be gained from a more environmentally friendly approach to business.