Finca AGROSA
El Paraíso
Honduras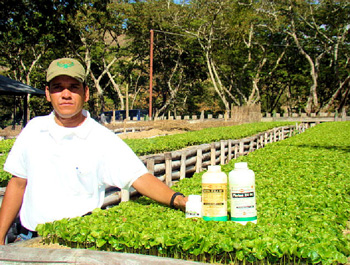 What They Said:
"We are very pleased using Marketing Arm International Product lines for the prevention of fungus diseases, nematodes and foliar nutrition at our coffee seedbed and nursery"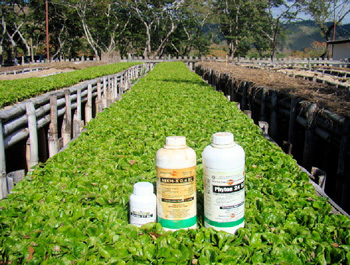 Results:
Full Disease Controls in Coffee seedbeds and nurseries
Better plantlet development
High quality of coffee plants
Treatments:
Root-PLUS – Improves the production and development of root system in coffee seedbed and nurseries.
Phyton 24 – Bacteria and Fungus diseases.
PH-PLUS – To improve spray water quality.
Xenix – To improve the distribution, protection and absorption of the pesticides in the foliage.
NewFol Line – Supplied macronutrients and bio-stimulant to improve resistance to diseases and plant development.
What is a "Green Company"
Green companies show an outstanding commitment to protecting the environment through reduction of their resource footprint.
Businesses account for the consumption of vast amounts of resources, from office materials such as paper and plastics, to electricity and water.
Green companies also adopted environmentally friendly policies within their current business models.
These companies take their commitment to the environment seriously and realize the economic savings that can be gained from a more environmentally friendly approach to business.